Exning.Net is a website developed by residents of Exning Village
All information and photographs are ©LAPOLLO Systems unless otherwise attributed. Comments & Queries to info@exning.net
Please note the site is under development and new pages will be added from time to time and formats may change.
Please see the "Small print"
Whilst every attempt is made to ensure accuracy of the information on this site, LAPOLLO Systems cannot be held responsible for any loss of time or money due to use of the information. This also true of sites with links from Exning.Net.
Exning's First Duck Race Day was held June 2, 2007 at the stream in Church Lane (pictures of races)
Apposite signing..........................
The races were held down from St Martin's for Christian Aid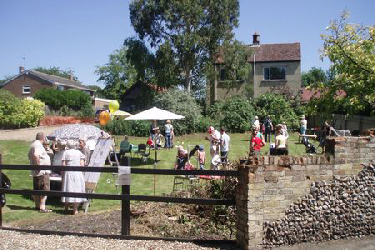 There were games and activities between races......
...and the refreshment tent
The rats were too fast for most people
The list of entrants........so many that "All Comers" had 2 heats of 50 ducks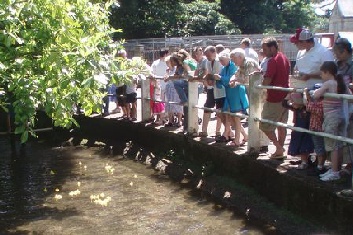 Many spectators lined the course
(click picture to see the races)
Spectators came at all ages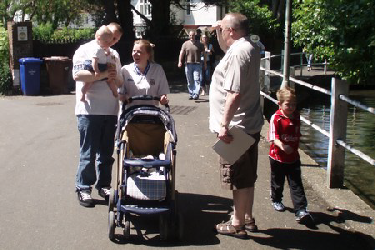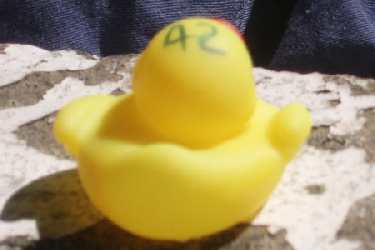 Just after the start of the last race a female mallard regained the stream