Exning.Net is a website developed by residents of Exning Village
All information and photographs are ©LAPOLLO Systems unless otherwise attributed. Comments & Queries to info@exning.net
Please note the site is under development and new pages will be added from time to time and formats may change.
Please see the "Small print"
Whilst every attempt is made to ensure accuracy of the information on this site, LAPOLLO Systems cannot be held responsible for any loss of time or money due to use of the information. This also true of sites with links from Exning.Net.
To find out more about what happens at Soundbites and photos of some events click here
"Soundbites" is a new form of worship which meets in ECCH
For more information on what it is like and photos from some previous sessions click here
Soundbites normally meets on the 4th Sunday each month.
It starts with breakfast from 9.30 am
with worship, stories, activities etc from 10 am.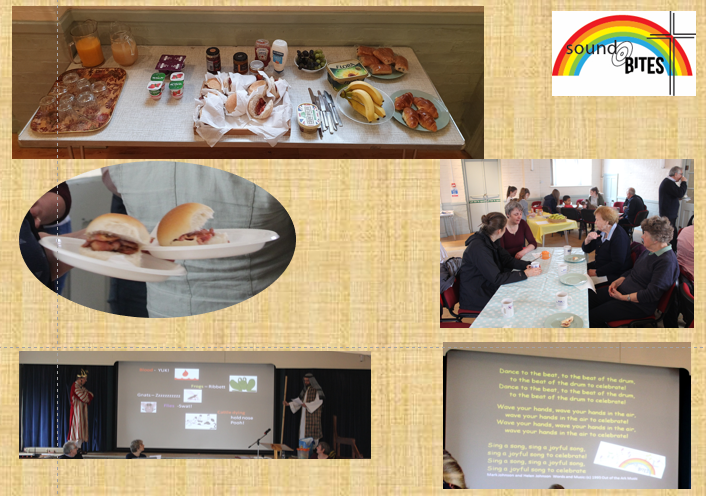 This space will be used for any poster available for the next Soundbites session